Rev. Dr. Abu H. Alasa – B.Sc., MB.Ch.B(ife), fWACS(O&G), FICS
Medical Director/CEO Kingscare Hospital Group
The medical director/CEO kingscare hospital group. Established in 1987 as AI-Hassan Hospital & maternity Limited and changed to kingscare hospital in 1995.
He is a fellow of the west African college of surgeons – faculty of obstetrics  and gynecology, fellow of the international college of surgeons and a graduate of university of Ife Medical School (now Obafemi Awolowo University). Had his specialist training at the university of Benin Teaching Hospital, Benin city Nigeria and Rotunda Hospital Dublin.
He has worked as consultant obstetrics and gynecologist and Fertility specialist with the Bendel State Government and murtala Mohammed Hospital Kano State.
He is a member of many international organization including American society of reproductive Health (ASRM), European society of human and reproductive embryology ESHRE, etc.
He was also an examiner at west African post graduate medical college in the faculty of obstetrics and Gynecology (from primary to Part II)
He is well travelled and has attended and participated in numerous medical and scientific conferences in and outside Nigeria.
Dr. Abu H. Alasa, is a pastor and evangelist. He is married to pastor Mrs M.A Alasa and they are blessed with five children and five grandchildren.
Three of his children are medical Doctors. He has a passion for excellence Medicare.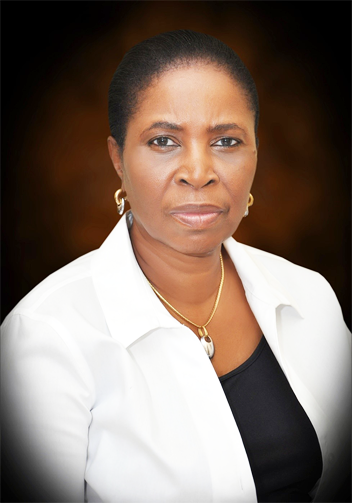 Pst. Mrs. Magdalene A. Alasa
Executive Director Administration and Finance
Executive Director Administration and Finance. An Ex-staff of the Nigerian Television Authoriy with a lot of skills. She is a graduate of university of Lagos, Akoka Nigeria.
Our Executive director has attended a lot of international meetings and conferences.
She is a pastor and a mother of five children. With her skills and good public relations abilities, the administrative section of Kingscare Hospital has experienced a high level of discipline and courteous personnel with maximum level of good public relations and conducts from the staff.
Pastor Mrs. M.A Alasa is the Executive Director of Administrative services of Kingscare Hospital Ltd. Nationwide.
Dr. Abu H. Alasa  MB.ch.B. FWACS; (O&G); FCIS
Chairman/CEO
Dr. Oluwatope Sanni Yusuff MB.BS
Medical Director, Wuse Headquarters
Dr. Ekwunife Chidozie Stanley MB. BS   
Medical Director, Mararaba Headquarters
Mrs. Ugochi Anastasia Nwokedi RNM
Matron/Head of Nursing
Mrs. Magdalene A. Alasa
Executive Director, Admin /Services
Dr. Ogbodo Michael Nwoboodo MB.BS
Medical Director, Kubwa  Branch.
Mr. Simon Ahura B.Sc Accounting MBA
Internal Auditor/credit Controller
Mrs. Yetunde Adedayo  B.Sc. Pharmacy 
Head of Pharmacy Unit